Pixie Lott is one of my all-time style crushes, and I'm sure many of you won't hesitate to agree! From Pixie's earliest days in the biz with her trademark hot pants, to today's super short and gorgeous dresses/playsuits, Pixie always manages to get it just right! Fast forward just over a year, and Pixie is on everyone's list of style 'icons', and she even has her own line at Lipsy, making her look even easier to emulate.
This look is reminscent of Pixie's earliest days. I took inspiration from her video for 'Boys and Girls', which is where I also got inspiration to buy my favourite suede shoe boots 😉 I love this outfit for a night out, perhaps paired with tights if you're not as brave as some!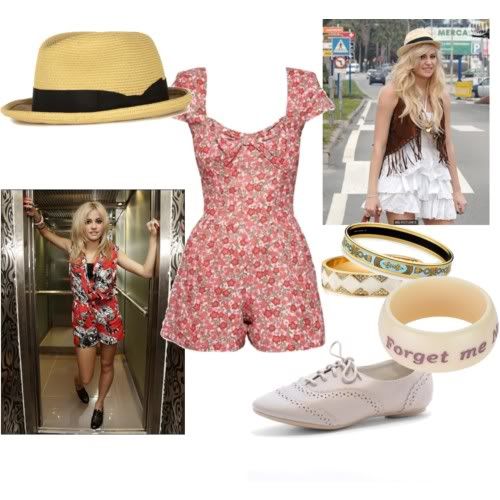 Pixie Lott wears a lot of graphic prints in bright colours, such as this one in the 'Turn It Up' video. I really love this look for everyday wear, to a festival, even for going out if you wore it with a smart blazer! I'd also imagine Pixie would wear chunky military style boots as she's been doing quite often recently!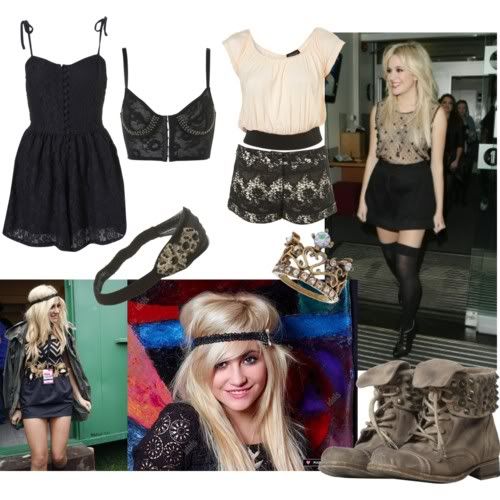 I'm really loving Pixie's more 'risque' and grown-up look that she's been spotted in! This set takes inspiration from her iTunes Festival performance, and an outfit she was 'papped' in not long ago! Who said black was bland?!
One of the things I love most about Pixie's style is her uncanny ability to accessorise! I think she has quite a carefree and slapdash approach to accessorising, she pulls off the 'I've picked up anything I can and put it on' look SO well.
Who are your style icons? I'd love to know, as I'm constantly mixing and matching with my style, and it's always good to discover fresh inspiration.