Meet my new dress from H&M! It's already become my favourite piece of clothing: so comfy and flattering at the same time. I'm most definitely heading back to pick it up in more colours, as I believe they have about 6 or 7 colours! Oh, and sorry for the strange lighting. I took this at about 7:50am this morning, so I hadn't factored in the fact that the light would be in a different position. Oops!
Onto the outfit notes… I paired my new favourite dress with a skinny belt to cinch in the waist. Although the dress is super comfortable, the silhouette just hangs loosely on the body so it's nice to add a little definition. I added a pair of my beloved heart print tights which are SO laddered and left it minimal with accessories because the dress is super short, and I felt it would be a bit OTT.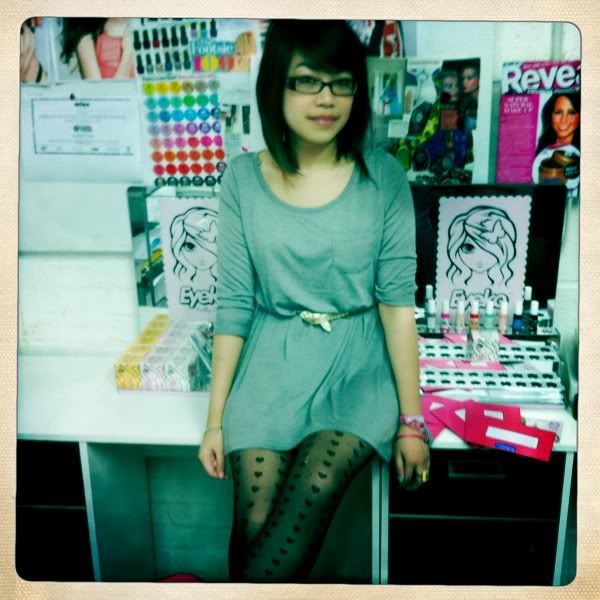 Plus, a bonus snap of me at the office today. Nina has a new app on her iPhone called Hipstermatic, which processes photos to have a Polaroid feel and in a square format too!
Isn't my little workspace so fun? We paste all of our press coverage on the wall, and display our full product range on the side to keep the team inspired. We shot so many photos of the new releases, of each of us in the studio… You name it and we were photographing it through her app.
There was so much hard work being done today obviously…